11-10-2018
Join Date: Jul 2017

Posts: 2,689

Thanks (Given): 0

Thanks (Received): 925

Likes (Given): 879

Likes (Received): 693

Dislikes (Given): 1

Dislikes (Received): 2

Rep Points: 1626

Repulation :
Emanuelle e Françoise Le Sorelline 1975 1080p BluRay H264 DTS -Dany
---
Emanuelle e Françoise Le Sorelline 1975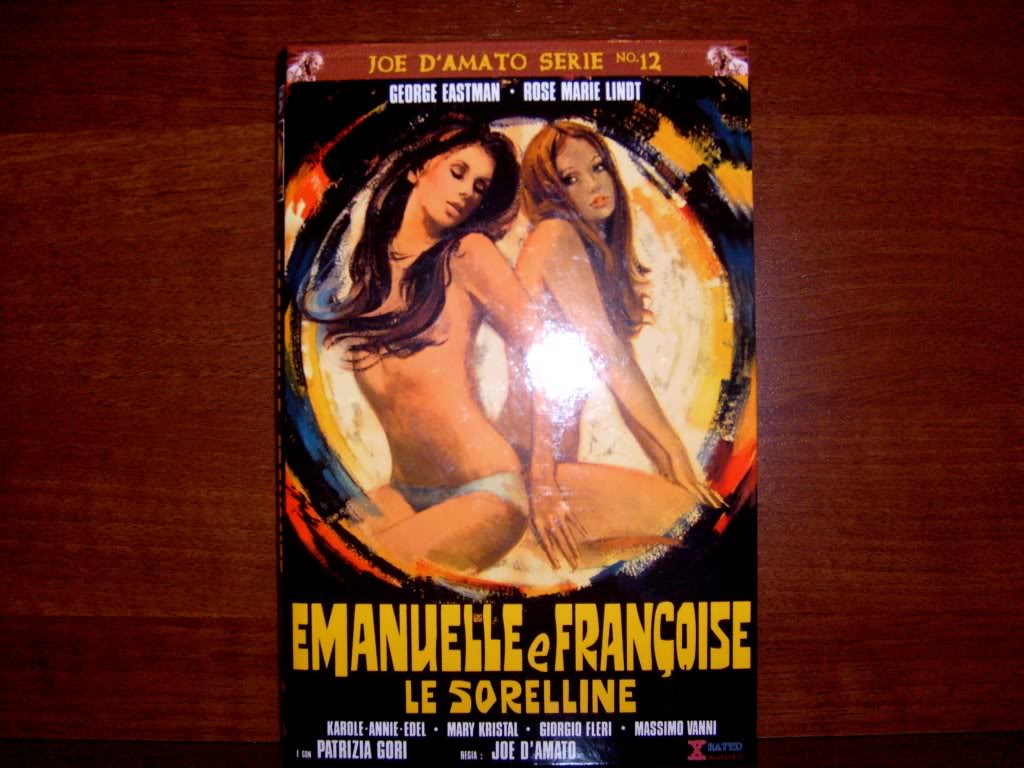 Year:1975
Country:ITALY
Genre:HORROR
Quality BDRIP
Language: GERMAN
Subs

Director: Joe D'Amato

Starring: George Eastman, Rosemarie Lindt, Annie Carol Edel, Patrizia Gori

Emanuelle (Lindt) is out to avenge her sister (Gori), who committed suicide after escaping from her sadistic lover Carlo (Eastman). So she chains him up in her basement, drugs him, and forces him to watch her having sex. Carlo starts hallucinating all kinds of bloody horrors, so he decides he has to break free and kill Emanuelle...






File Size:8131,62MB
Resolution:1920x1080
Duration:98,15 min
Format: MKV
VIDEO AVC 25000fps
BITRATE 8476KBPs
AUDIO DTS 48,0KHZ






PASSWORD-DANIEL
FILE DELETE REUP=SEND MESSAGE


Please, when you download from my topics leave a quick reply and help keep the thread alive.That's the best way to support me. Thank You!