10-10-2018
Join Date: Sep 2017

Posts: 1,924

Thanks (Given): 0

Thanks (Received): 17

Likes (Given): 1

Likes (Received): 11

Dislikes (Given): 0

Dislikes (Received): 0

Rep Points: 38

Repulation :
Taekwondo Grand Prix (2108) DARKSiDERS
---

Taekwondo Grand Prix DARKSiDERS |Size: 1.25 GB
Title: Taekwondo Grand Prix-DARKSiDERS
Genre: Action, Fighting, Sports
Developer: Hello There Games
Publisher: Hello There Games
Release Date: 9 Oct, 2018

Description:
Taekwondo Grand Prix-DARKSiDERS Experience authentic martial arts like never before in a game. Tactical action mixed with realism as you move like real professional fighters thanks to motion capture technology. Focus your mind, sharpen your skills, and calibrate your reflexes. It's time to fight. LIMITED EVENT - TAEKWONDO ESPORT PREMIERETaekwondo goes eSport! Register to compete and win your place in the finals during the 2018 Manchester World Taekwondo GP! FEATURES Multiplayer (Online and Local) Direct and intuitive controls Movements captured by professional player movements Taekwondo Official Rules & Scoring Taekwondo Suits Awesome Beautiful environments - The Dojang. Mexico,

System Requirements:
OS: Windows® 8 (32/64 bit) / Windows 7 / Vista / XP
Processor: 3 GHz processor or better
Memory: 8 GB RAM
Graphics: DirectX 11 compatible video card with at least 512 MB
DirectX RAM : version 11
Network: broadband Internet connection
Storage: 1300 MB of available space

ScreenShots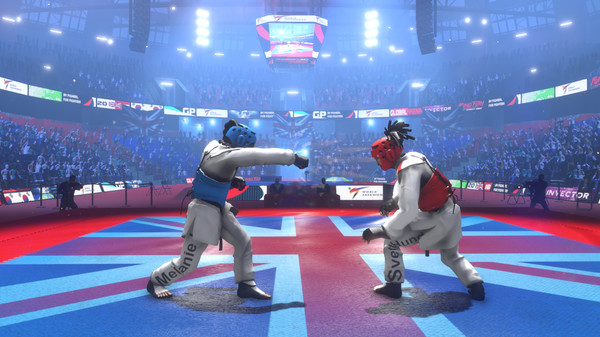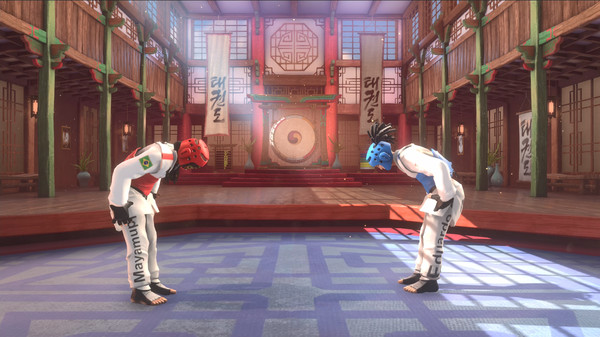 Please read the rules; it doesn't take that much time. Save yourself from a warning or a ban.
__________________